OVERVIEW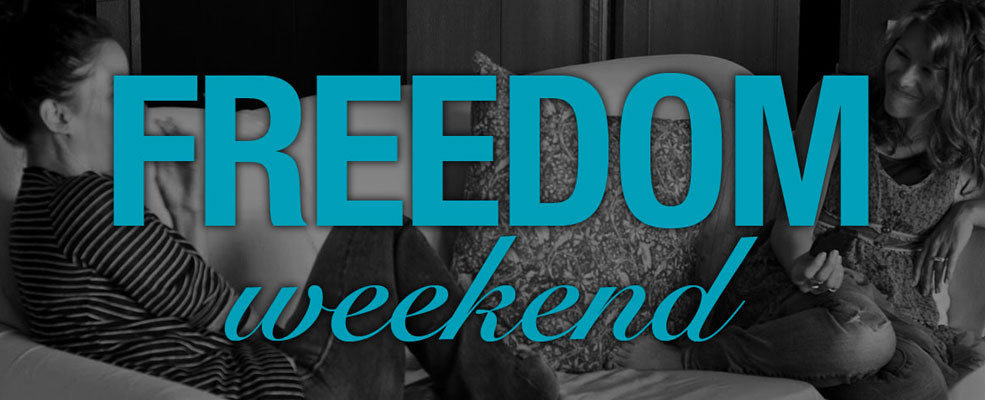 What is the Freedom Experience? The Freedom Experience is a weekend where young adult girls from the ages of 18-25 come to learn and experience what true freedom is in Jesus Christ. I believe one of the purposes in my life is to teach people how to live with Jesus Christ on a daily basis, looking through the pages of his life, in the Bible and applying them as a compass for our individual lives.
As a preacher's daughter, I didn't know how to live with Jesus. I knew he loved me but I couldn't be perfect enough, good enough, smart enough, pretty enough or kind enough to think the God of the universe would love someone so unworthy, like me.
The unconditional love of Jesus, his grace and mercy is what draws a person to know him better. But first we must understand what his grace, mercy and love looks like for us personally. Our vision of who Jesus is gets so distorted through man's philosophy or denominational preference we lose sight of why Jesus died on the cross in the first place. We must go beyond having the knowledge of who Jesus is to having a greater understanding that Jesus is a personal God who is madly in love with his creation, you. During this weekend it is my desire that each person come to understand Jesus' love for them in a way they have never experienced him before.
There are 7 sessions during this freedom weekend.
FREEDOM – SCHEDULE AND OUTLINE OF WEEKEND
Friday
6:30- 7:00 p.m. — Arrival time
7:00– 7:15 p.m. — Get settled in
7:30- 8:00 p.m. — Meet and greet time with food
8:00 – 8:50 p.m. — Explain the Freedom Weekend – starting with Forgiveness Session
8:50 – 9:00 p.m. — Break time
9:00 – 10:15 p.m. — Restoration Session
10:15- 11:00 p.m. — Free time, lights out at 11:00 p.m.
Saturday
8:00- 8:45 a.m. — Arise and shine it's shower, shampoo and shine time
8:45 – 9:30 a.m. — Breakfast
9:30 – 10:40 a.m. — Exchange Session – Beauty for Ashes, Strength for Fear
10:40- 10:45 a.m. — Quick break
10:45 – 12:00 noon — Embrace Session
12:00 – 4:00 p.m. — Lunch and Girlie Time (swim, shop, etc.)
4:00 – 5:00 p.m. — Clean up for the evening
5:00 – 6:30 p.m. — Dinner
6:30 – 7:45 p.m. — Deeper Session
7:45 – 8:00 p.m. — Break time
8:00- 10:00 p.m — Deeper Session (Cont.) / fire pit
10:00 – 11:00 p.m. — Free time, lights out at 11:00 p.m.
Sunday
8:00 – 9:00 a.m. — Breakfast – Rise and shine it's packing time
9:00 – 10:45 a.m. — Overcomer Session – Stones in a Vase
10:45- 10:55 a.m. — Break
10:55- 12:15 p.m. — ME Session – It's about ME – Teaching how to live with Jesus
12:15- 1:00 p.m. — Share the love